In September 2019 we started a collaboration with a visual artist Eric Reyes (which happens to be also Rodrigo's brother). The idea of this collaboration is to show an artist perspective on the creative work done in our lab. The rationale behind this initiative is to serve as a different bridge to communicate science and educate the wider public on the creative process behind.
You can also read the artist's account of this project in his website.
Lab Art
WATERCOLOR PAINTINGS
1 / 10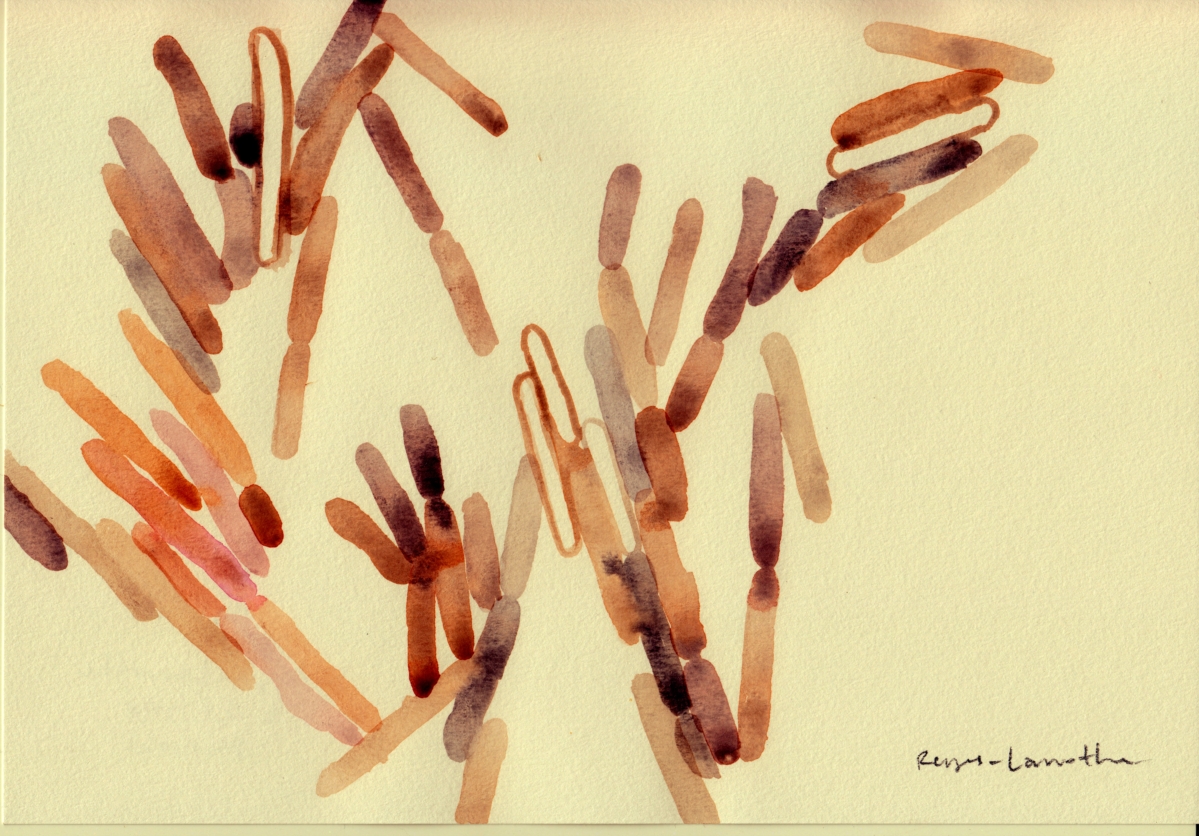 E. coli
2 / 10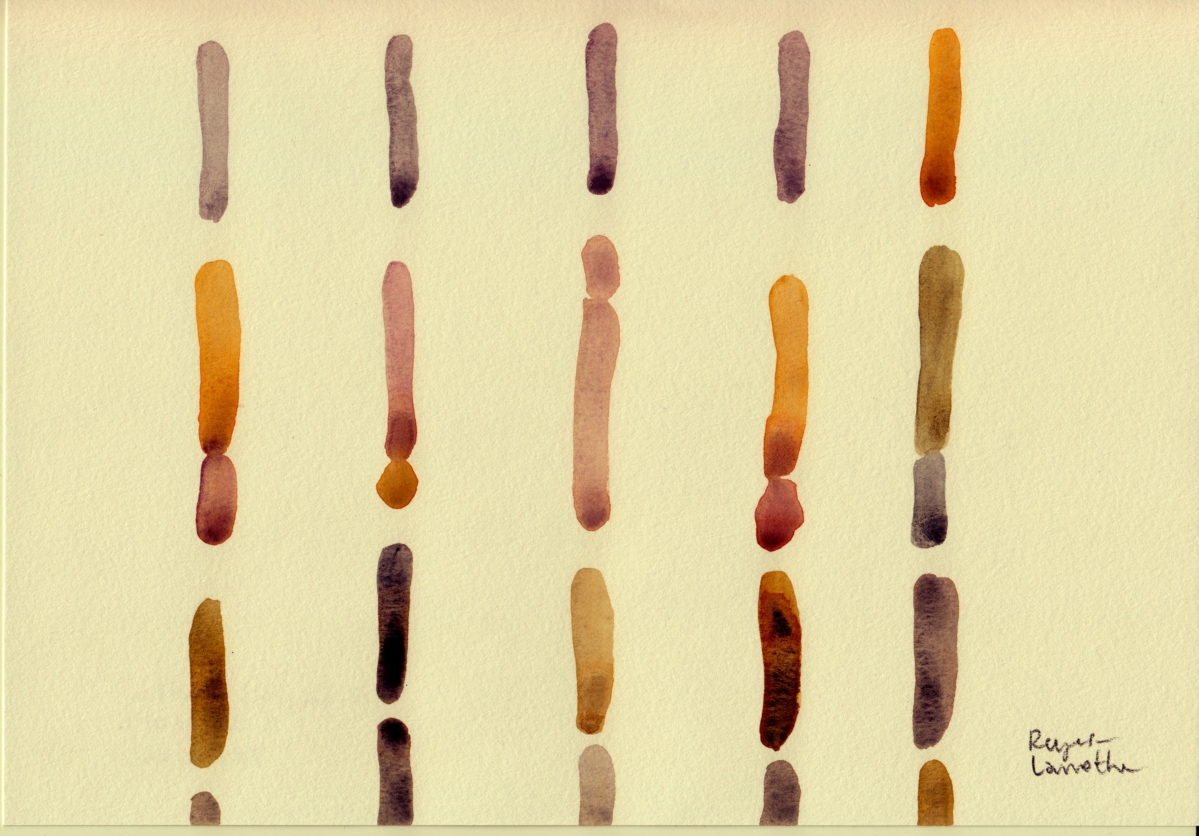 Mother machine
3 / 10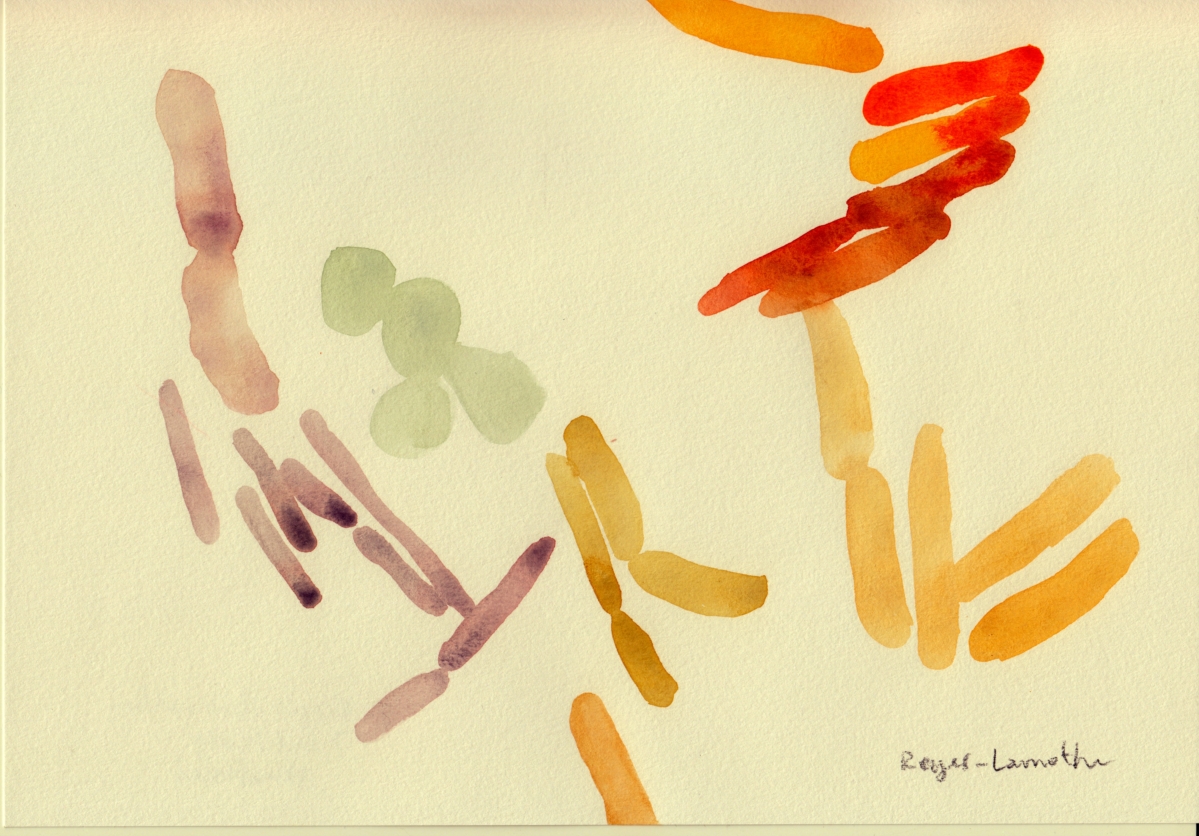 Microbial melange
4 / 10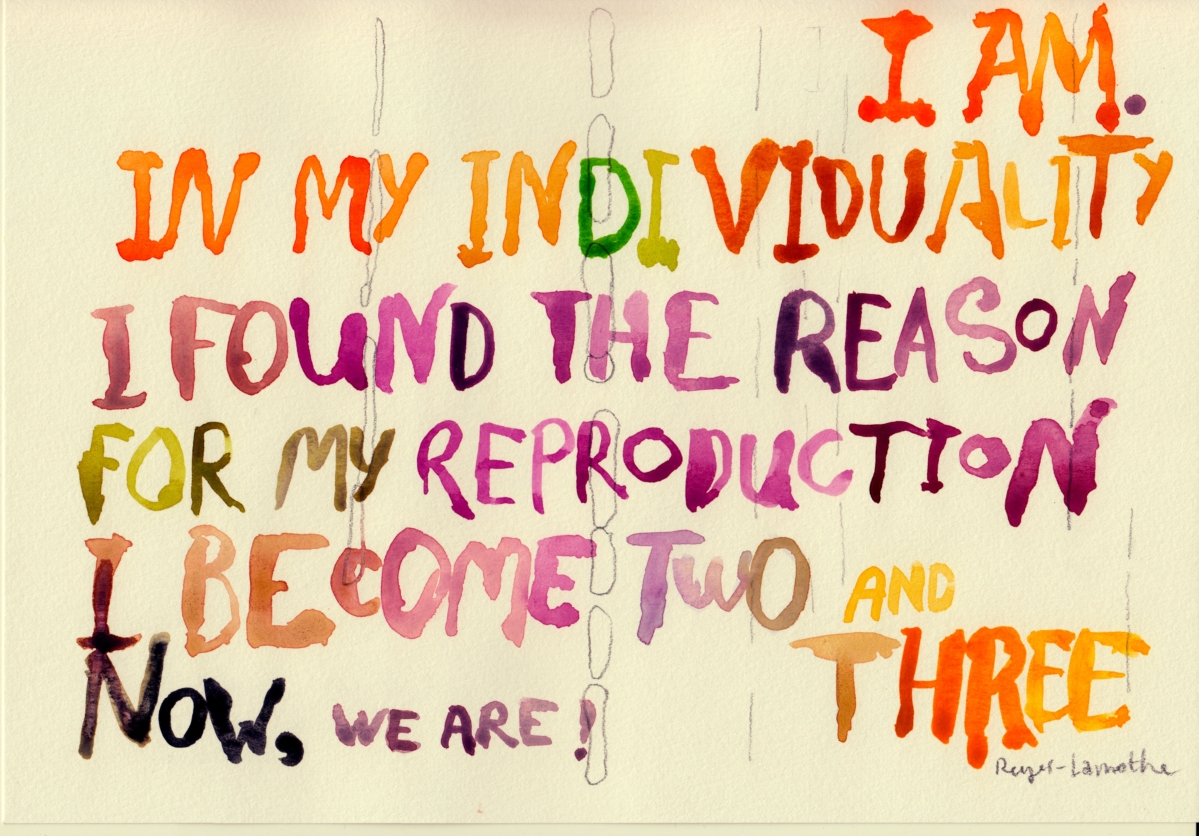 The poetry of life
5 / 10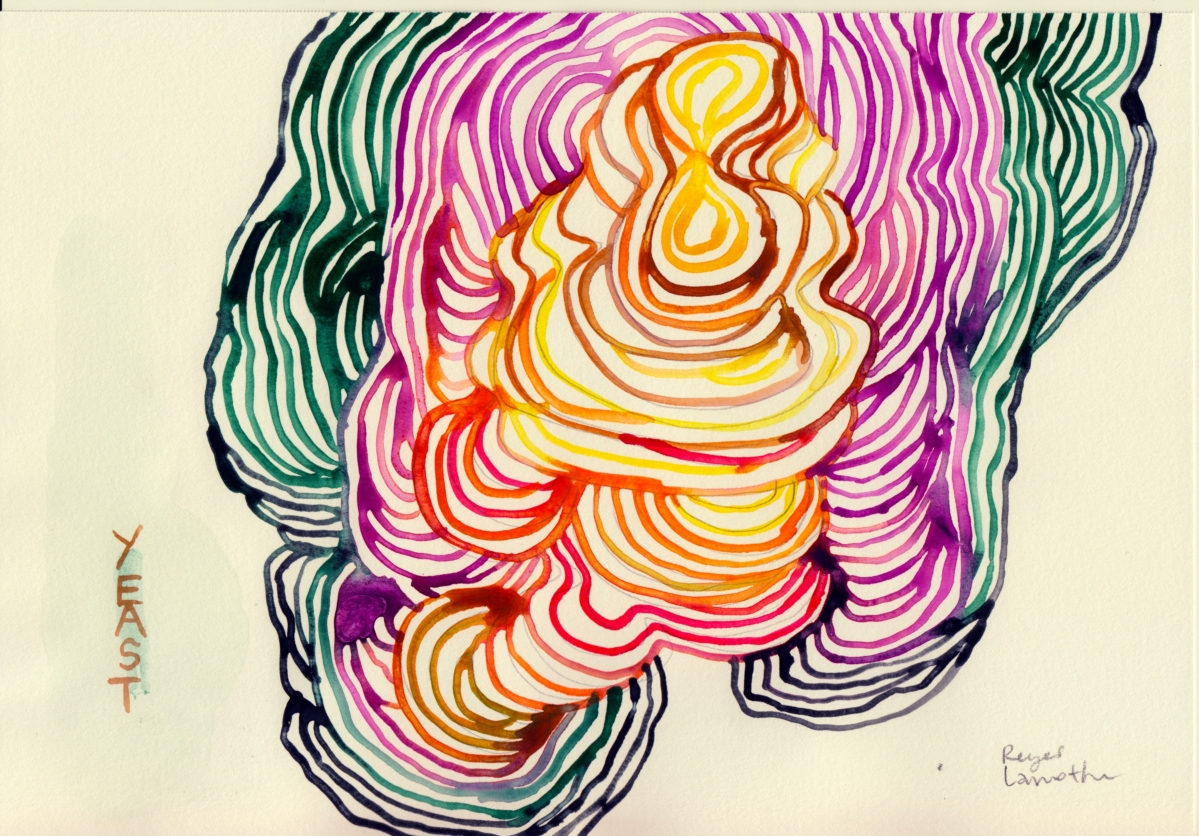 Sensuous yeast
6 / 10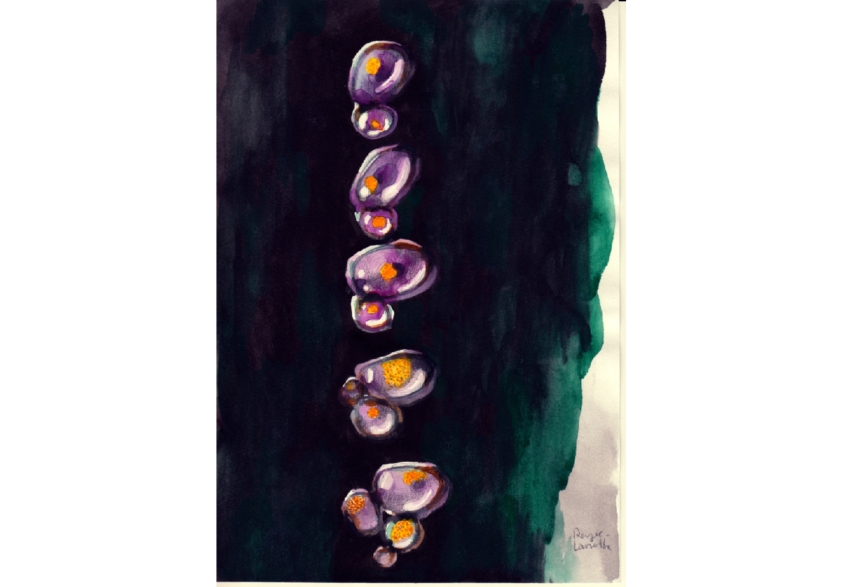 Yeast grows in the Dark
7 / 10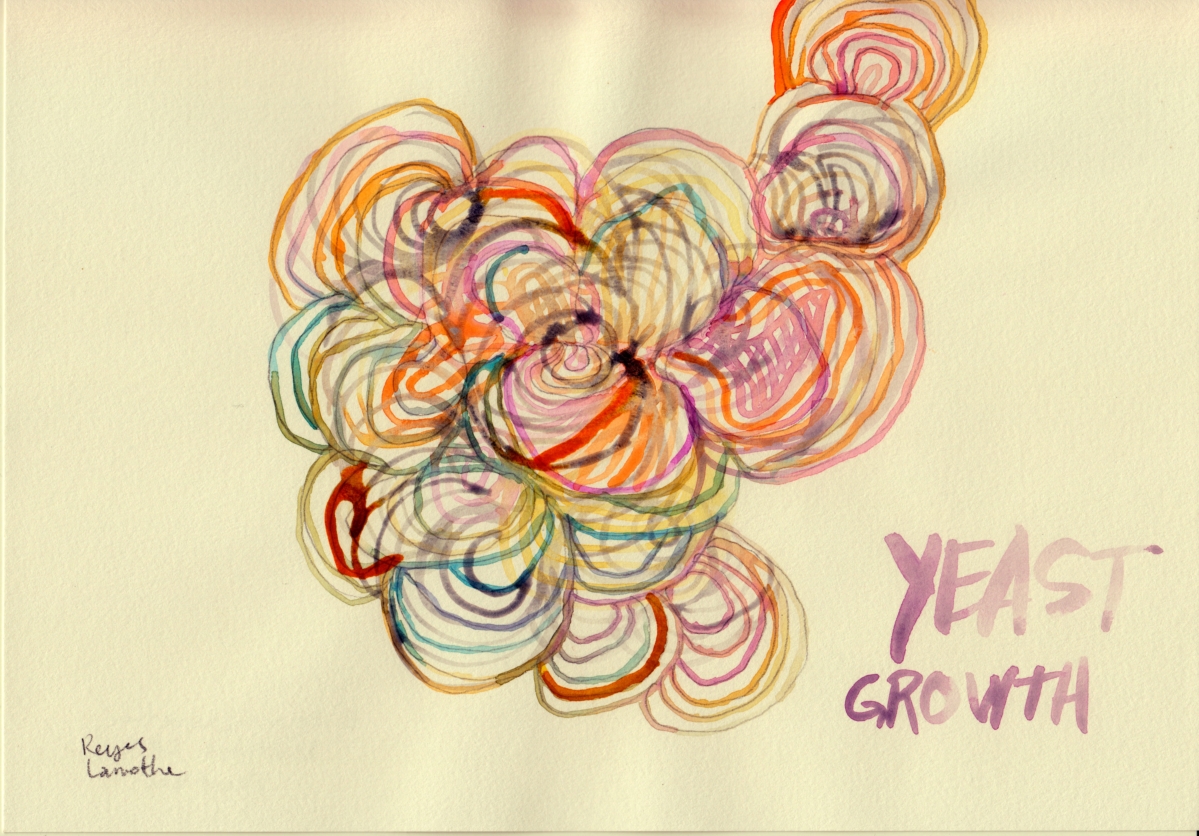 Yeast growth
8 / 10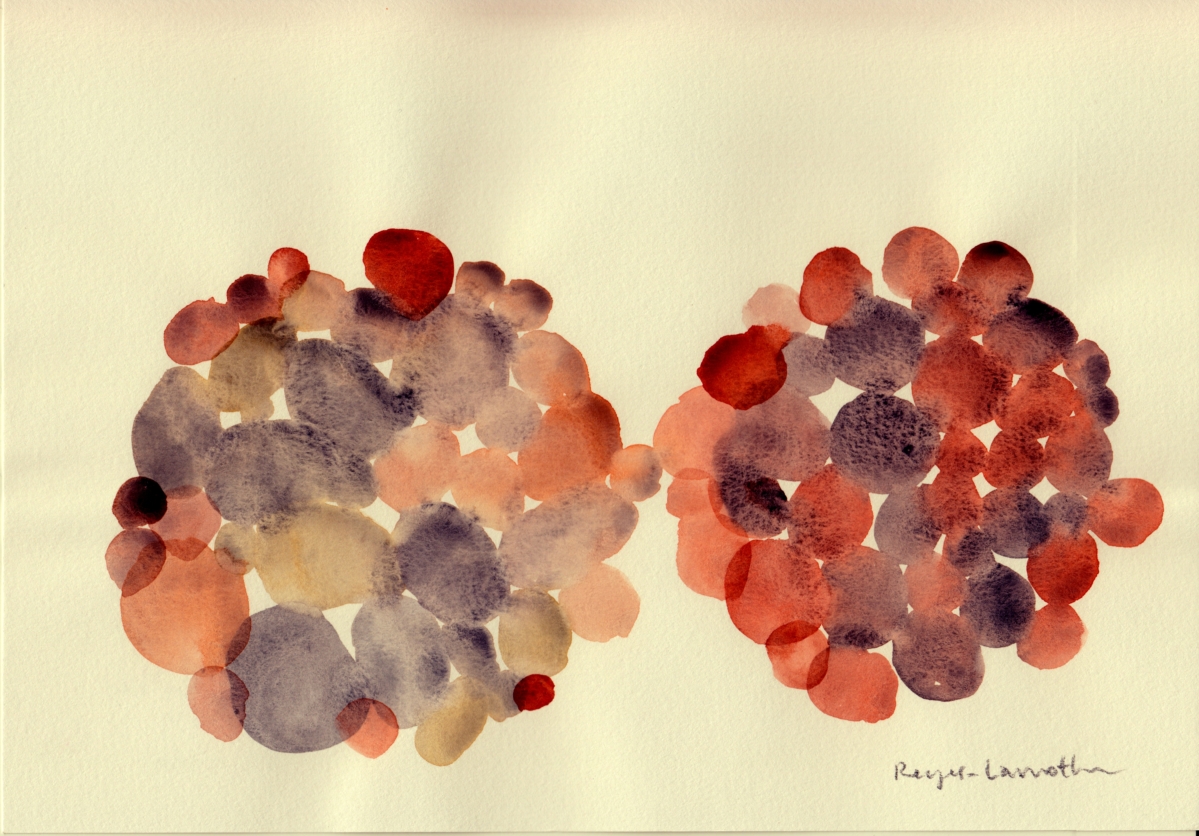 Yeast microcolony 1
9 / 10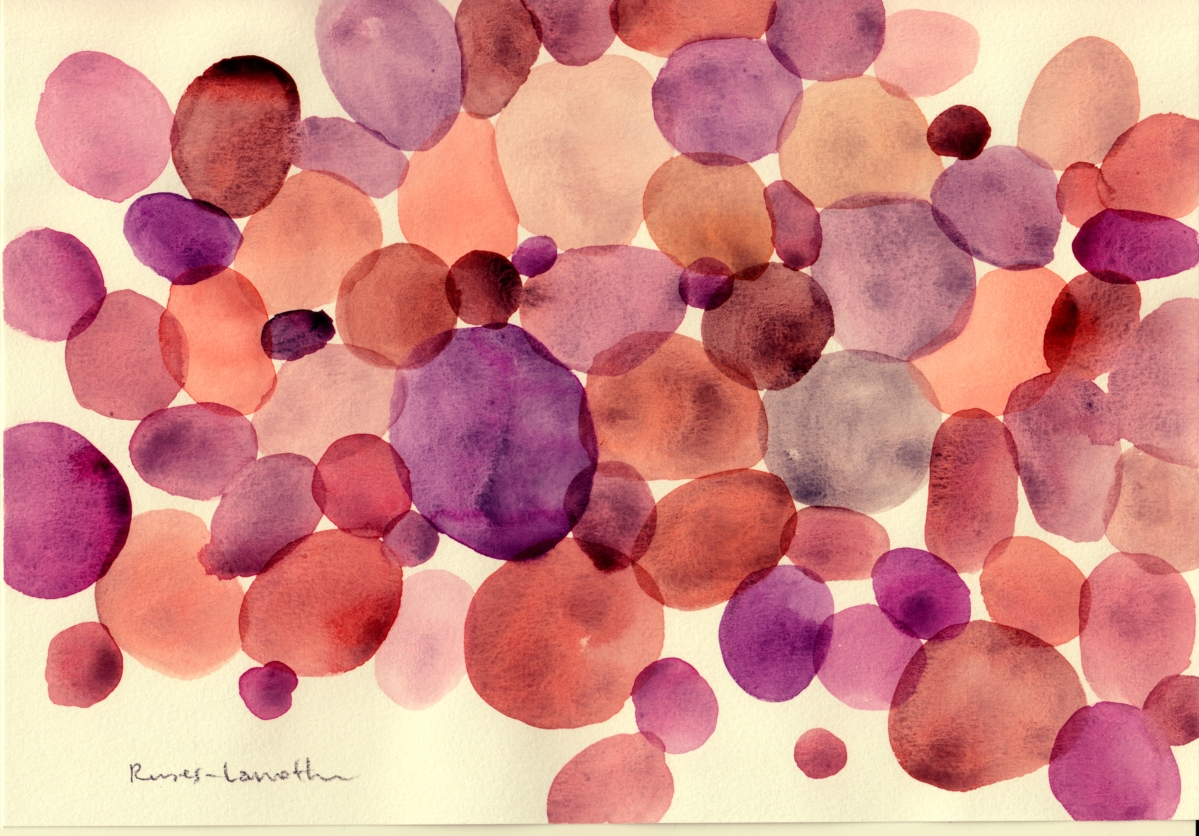 Yeast microcolony 2
10 / 10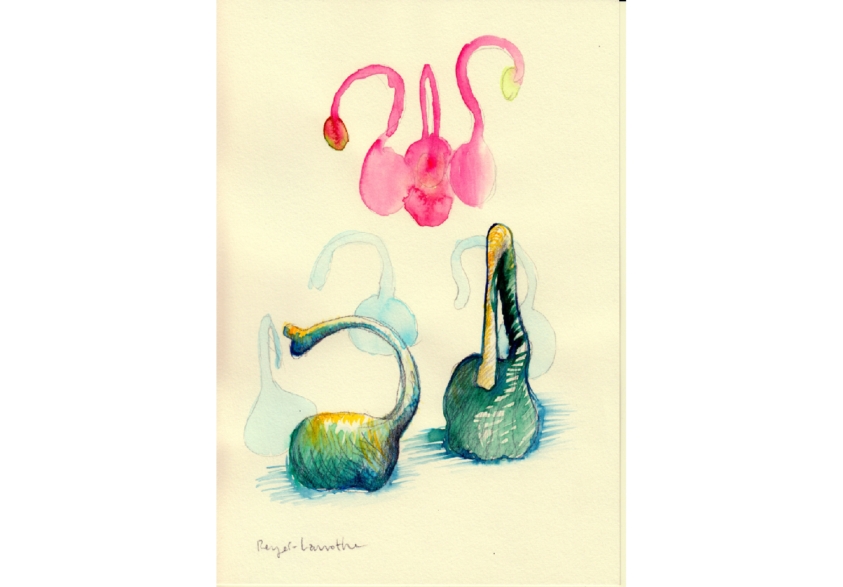 Tau (clamp loader) flamingo
❮
❯
BIOINSPIRED GIF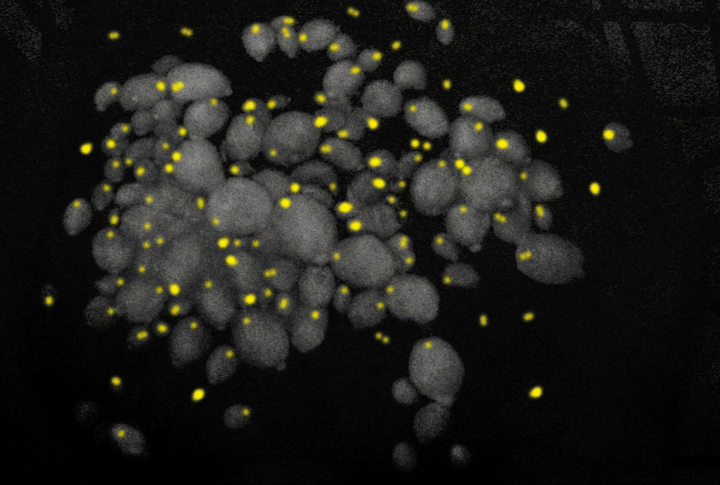 A watercolour representing the cochineal insect as it groups in a cactus painted with a dye derived from it was used as a starting point (www.eric-reyes.com/cochinilla). Amazingly, with a little help, they look like yeast cells under a microscope.
VIDEO
This performance is based on the artist's first impresion after walking in the lab. So what is that we do all day at the lab? We play with test tubes. The rules must be similar to checkers, I believe... (Hand actors: Rodrigo Reyes and Maxime Leroux; in the background: Viridiana Lopez. Directed by Eric Reyes)
The artist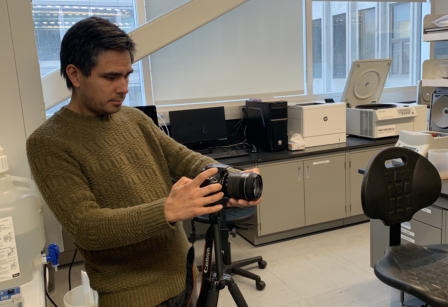 Eric is a Professor at the Art Institute of the Universidad Autonoma del Estado de Hidalgo, Mexico, since 2008. Eric obtained a Bachelor of Fine Arts at the Escuela Nacional de Artes Plásticas, UNAM (Mexico) in 1997. He then did a Master of Fine Arts at the San Francisco Art Institute in 2008, for which he was awarded a Fullbright-Garcia Robles Scholarship. Eric's work has been exhibited in multiple galeries in Mexico and abroad. They include the Diego Rivera Gallery (San Francisco, 2007), the Vernissage (Fort Mason, San Francisco, 2008), the Casa del Lago Juan Jose Arreola (Mexico City, 2010), the Estudio Abierto (Quito, 2010), and the Cite Internationale des Arts (Paris, 2014). Full CV and links to his work can be found at www.eric-reyes.com